Pirates of Penzance Principal Auditions
The Pirates of Penzance
3rd July 2017
19th to 24th March 2018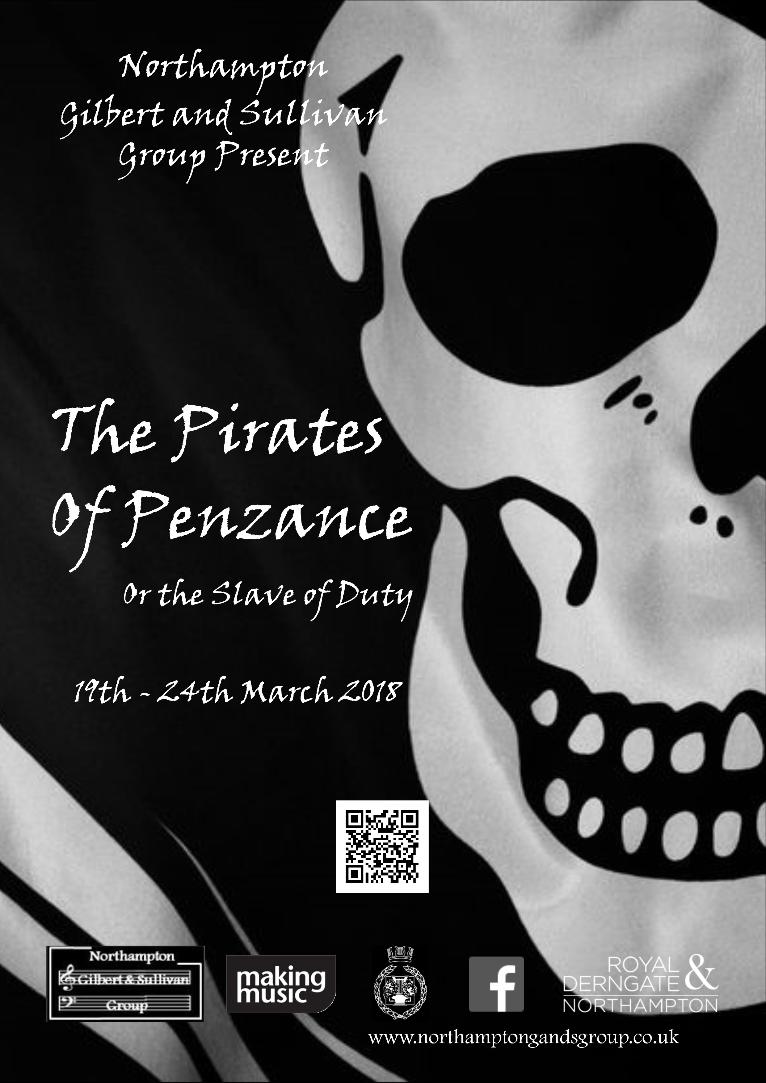 We are delighted to announce
We will be returning to the Royal Theatre Auditorium in March 2018
with a brand new production of
The Pirates of Penzance
Would you like to join us?
We will regularly hold auditions through the year and are always looking for new members to join us. If you can sing, and would like to join us on stage at the Royal for our 2018 production of The Pirates of Penzance, we would love to hear from you.
Everyone is welcome, although we would particularly like to hear from
Tenors, Baritones and Basses
If you are unable to make a general audition date, you can also come along to a chorus rehearsal and Audition on the same evening.
We rehearse at
Boothville Community Hall
Auditionees are asked to prepare a solo piece to sing to the audition panel and you should also provide music for the accompanist if required, the music does not have to be by Gilbert & Sullivan.
For more information about the auditions click here
To contact the group and find out where we rehearse click here
We are delighted to announce the Appointment of
Leon Berger
as Director for our 2017 production