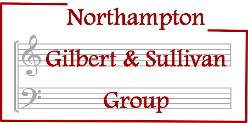 Bringing Over 69 Years of
Gilbert & Sullivan
to Northamptonshire
Welcome to the Northampton Gilbert & Sullivan Website
Can you sing, would you like to join us on stage for our forthcoming production of Ruddygore?
We would love to hear from you!
Contact us here for more information
Support The Group
As a charitable organisation, we are reliant on ticket sales and donations to enable us to continue to perform the works of Gilbert & Sullivan.
We are currently looking for individuals or companies to support the group through sponsorship, grants or donations.
We also have limited advertising space in our 2023 Ruddygore Programme.
For more information about sponsorship or advertising please contact us through the Contact Us page
here
or email
chair.northamptongands@gmail.com.
Donations
We are raising money to help the group please support us if you can, Thank You
https://smile.amazon.co.uk/ch/1039705-0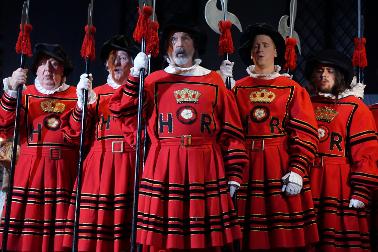 Introduction
Northampton Gilbert & Sullivan Group has been entertaining audiences for over 60 years.
On 6th October 2013 we reached our Diamond Anniversary and celebrated in style on stage in the Royal Auditorium with a Gala Concert followed by our hugely successful 60th production H.M.S. Pinafore.
Performances
We produce one major production per year, staged in the Royal Auditorium, Northampton, and we are delighted to announce that our next foray into the the 'Topsy-Turvy' world of Gilbert & Sullivan will be to Venice and The Gondoliers, from the 30th March to 4th April 2020.
We are just about to start rehearsals for this production and are always delighted to welcome anyone who would like join us on stage. For more information please contact us using the contact us page, link below.
General Auditions
We ask everyone who wishes to join the group to audition.
This process gives us the opportunity to listen to each person sing and ensure we have the right voices in each part.
To make the process as painless as possible, join us for a rehearsal and you can audition at the end.
We are currently looking for new members to join us for our next production.
Ruddygore
For more information about the group click here and we look forward to seeing you.
Join us
Do you sing?, would you like to support the group as a Vice President or Patron?, would you like to help us back stage during the show week?
Find out more here.
Our Approach
We have a traditional approach to staging our shows.
We rehearse weekly, normally starting music rehearsals in April or May, breaking for the summer and then returning in September to production rehearsals.
We think this approach gives a family feel to the group and enables focused rehearsals allowing all of our cast to develop their character and skills, which we think pays off in our performances.
We are thrilled to be able perform in The Royal Auditorium and hope to see you soon at our show.
Testimonials
"Beautiful costumes, angelic voices and an impressive set"
"Solo performances were strong"
"A jovial, solid show at the higher end of the non-professional scale"
"An entertaining evening at the hands of the Northampton Gilbert & Sullivan Group"
"This romp in the Orient is worth a look"
Northampton Gilbert & Sullivan Group is a company registered in England & Wales No. 2948199 and a Registered Charity No. 1039708 and a Memebr of the National Operatic and Dramatic Association.
Registered Office: 7 Ashworth Street, Daventry, Northamptonshire, NN11 4AR